Stewardship, Donations & Bookstore Items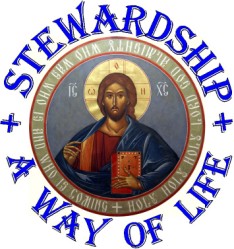 Stewardship In The Church
A member of the parish is a steward of the parish. Someone who is a caretaker of the church and their faith. Someone who strives to be an active participant in the spiritual life of the parish: comply with the teachings of the Holy Orthodox Faith, attend Liturgy regularly on Sundays and Holy Days (or as often as possible), receive the Sacraments regularly and contribute to the best of their ability as directed by their conscience in support of the Church with time/talent/treasures. We function on the support of our stewards. We have those that are able to offer financial support, some offer their talents in addition to financial support as in repairing or working on upkeep of the parish.
How is the Church Supported?
St. Nectarios Parish is self-supporting and receives no supplemental funding from our Diocese nor government funding (not even during 2020). The entirety of the parish operating budget comes from tithing, weekly offerings, donations, coffee hour, candle donations and fundraisers. As part of our parish stewardship initiative, all parishioners are encouraged to offer their time, talent and treasures in support of our parish. Our parish is active in donating to the community with projects such as Polk County TASSEL in which we collect personal hygiene items (toothbrushes, toothpaste, soaps, deodorant, etc. for school children), we also collect annually for IOCC (International Orthodox Christian Charities), our Diocese in Pennsylvania, the ACROD Seminary, ACROD Camp Nazareth, Sunday School, Altar Boy Retreats, and other local community fundraisers for veterans, children, elderly and those with special needs. We occasionally take up a collection for St. Nektarios' monastery in Aegina, Greece as they have been generous with providing us Holy Oil from the lampada and an icon of the falling asleep of our patron saint.

Contributing To the Parish:
Parishioners and friends of the parish may offer their support in the form of weekly donations in the offering basket, or by mail to St Nectarios Church, 405 Marcum Road, Lakeland, FL 33809. Those who prefer to contribute "on-line" may do so through their bank's online bill paying service. There is usually no charge, and contributors can set up recurring donations with their bank.
To make a one-time or monthly donation, click this link:
One-time or Monthly PayPal Donation
Donation Link for Sunday School (click and please scroll to option)
Bookstore items and Apparel sold through Amazon.com are also some of our fundraisers.
For more information on offering the Stewardship of your time, talent and treasures to our parish, please see the church bulletin for further information.
As part of our in-house fundraising, we also have a bookstore where we have icons (and we can order specialty icons), books, jewelry, baseball caps and t-shirts (black or navy blue t-shirts). Come in and buy something to support our parish.
You can support the parish by ordering t-shirts here.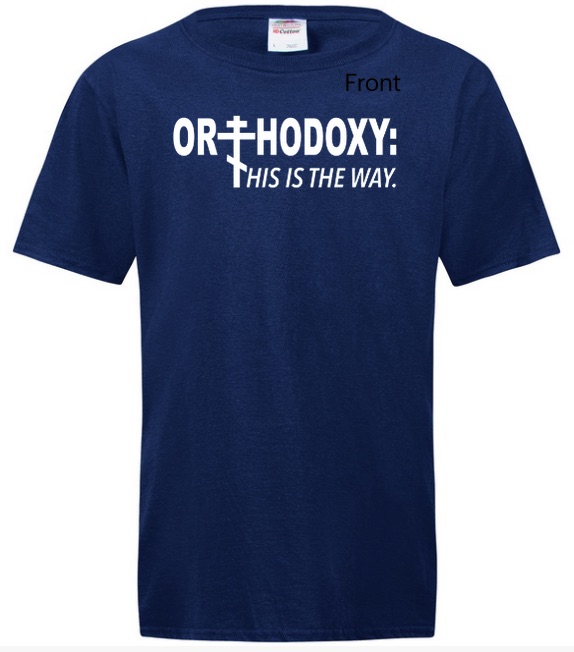 Our parish is exploring a fundraising effort by making custom designs of apparel on the Amazon website. This is a print-on-demand service from Amazon, so our parish has zero inventory and no duties dealing with shipping. Everything is handled by Amazon and the church will make money on each piece of apparel. Please consider buying and sharing the link to these apparel designs on your personal social media pages, it will help us unlock another level to add more designs to our brand. Mens, Womens, Youth, V-Neck, Raglan, Hoodies, Tank Tops, Sweatshirts, Zippered Sweatshirts and other designs available in a variety of colors. Some designs have print on the back. Watch out for imposter designs with incorrect theology, or an elongated cross.
Other designs will follow, as long as purchases of the current selections increase, we can be allowed into other markets, more items and allowed more designs. Our parish will make between $3 on double-sided apparel to $6 on a sweatshirt. Above are all OUR parish designs. Future designs will be shown here, so you will know which ones our parish will get credited with your purchases. These are available in various colors, sizes and styles.
| | | |
| --- | --- | --- |
| | | |
| Orthodoxy Faith of the Apostles | Destroying the Gates of Hades | Orthodoxy His is the Way |
| | | |
| Striving w/Christ to Never Miss the Mark | Don't Let Anything Deprive You of Hope | |
| | | |
| Orthodoxy His Is The Way Sweat | Orthodox, but not Jewish. Evangelical, but not Protestant. Raglan Baseball Tee | Orthodoxy His Is The Way Tank |
---
Online Chapel
Wednesday of the 2nd Week